IWEG2023 | Online Meeting
The Sixth International Workshop on Environment and Geoscience (IWEG 2023) was changed to online meeting on July 15-16, 2023. The program consists of keynote speech, oral presentations, poster presentations and discussions. This rich program provides all attendees to meet and interact with one another.
We greatly appreciate all participants for attending!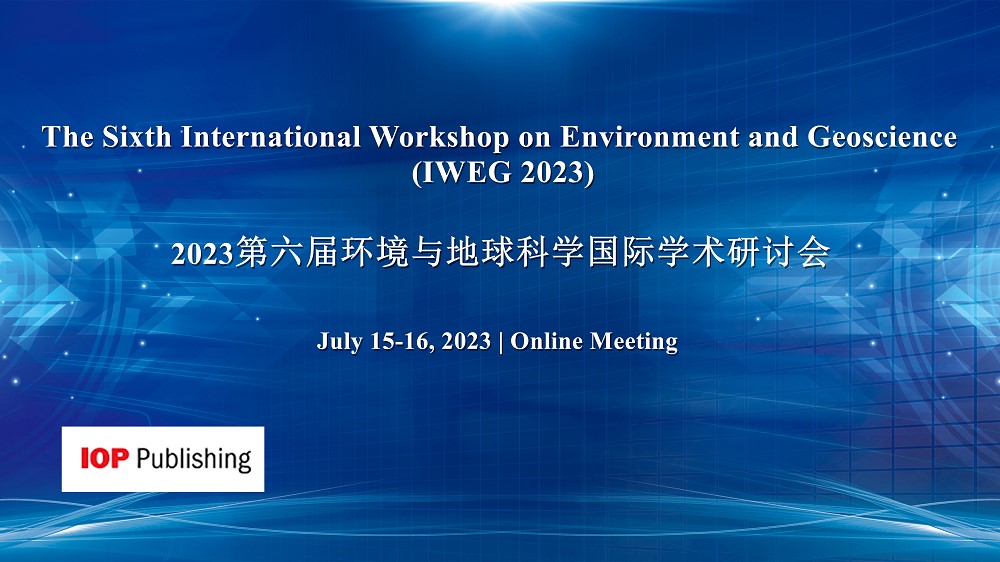 Conference Schedule
Date
Time
Program
Online Platform
July 15
10:00-17:30
Online Registration
VooV Meeting
(腾讯会议)

ID: 947 1435 9595
July 16
09:00-09:10
Opening Ceremony
09:10-11:10
Keynote Speech
11:10-12:10
Oral Presentation
12:10-12:25
Poster Presentation
Photo Gallery
Keynote Speech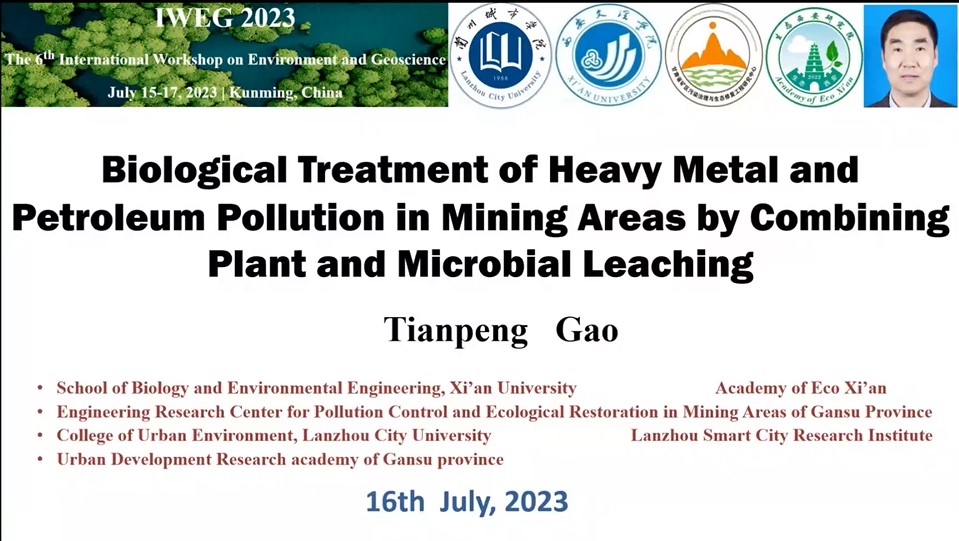 Prof. Tianpeng Gao Xi'an University, China
Speech Title: Bioremediation of heavy metal pollution in mining area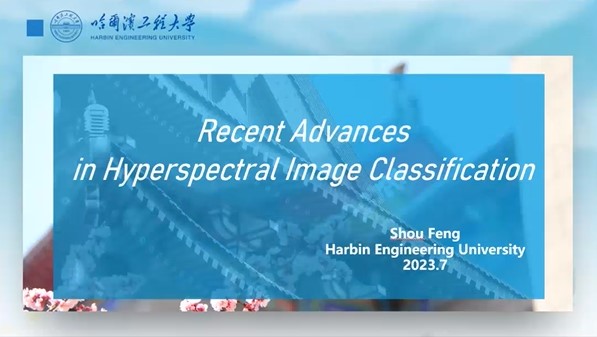 Prof. Shou Feng Harbin Engineering University, China
Speech Title: Recent Advances in Hyperspectral Remote Sensing Image Classification: Methodology and Application
Oral Presentation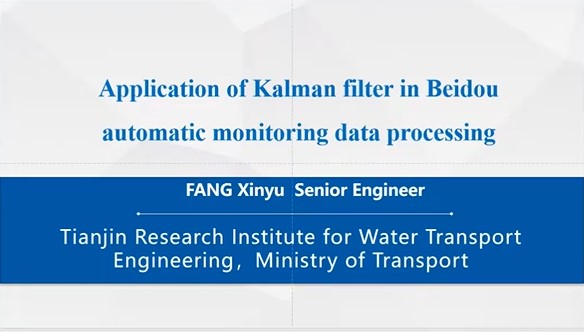 Presentation Title: Application of Kalman filter in Beidou automatic monitoring data processing
Xinyu Fang Tianjin Research Institute for Water Transport Engineering, Ministry of Transport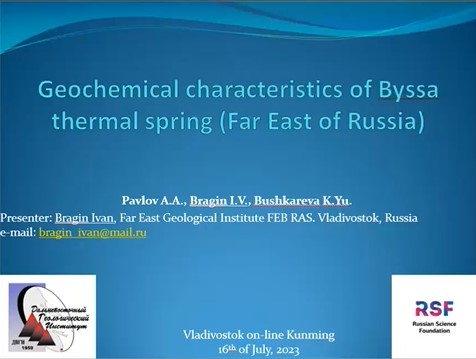 Presentation Title: Geochemical characteristics of Byssa thermal spring (Far East of Russia)
Ivan BRAGIN Far East Geological Institute FEB RAS

Presentation Title: Chemical composition and formation conditions of thermal spring "Teply Klyuch", Primorskiy krai (Russia)
Ivan BRAGIN Far East Geological Institute FEB RAS
Poster Presentation
ID
Paper Title
IWEG63025
Characteristics of Seasonal Variation of Wetland Water Quality Based on UAV Hyperspectral Remote Sensing
Wang Yifan
Soochow University
IWEG66633
The Environmental Management in Australian Mining Industry
Li Huang
East China University of Science and Technology
IWEG65422
Study on effective elastic thickness of lithosphere and its tectonic significance in surrounding area of Ordos Block
Zhang Yongqi
Shaanxi earthquake Agency
IWEG62348
Rare Earth Elements in Mud Volcanic Water of the North-Western Caucasus
George A. Chelnokov
Geological Institute Russian Academy of Sciences
IWEG66712
Geochemistry of Rare Earth Elements in thermal waters of Issyk-Kul Lake Basin
George A. Chelnokov
Geological Institute Russian Academy of Sciences
IWEG69517
Investigating the Urban Heat Island Effect in Macao: A Study on the Spatial and Temporal Variability of Surface Temperature
Chi Fong Tang
Macao Polytechnic University
We would like to express our sincere gratitude to the distinguished keynote speakers, oral speakers, poster presenters as well as all the audiences. IWEG2023 has made a big success because of their supports and assistance. We are expecting more and more experts and scholars from around the world to join IWEG2024 next year.