About IWEG2023
2023 The Sixth International Workshop on Environment and Geoscience (IWEG 2023) will be held during July 15-17, 2023 in Kunming, China.
Since its inception in 2018, IWEG conferences were successfully held for last five years, Hangzhou (2018, 2019), online (2020), Hangzhou (2021), and online (2022), attracted delegates from more than 10 countries and regions including China, the United States, UK, Portugal, Poland, Kuwait, Russia, and Malaysia etc.
All submissions will be peer reviewed by 2-3 reviewers and evaluated based on originality, correctness, relevance to conference, contributions, and readability. All accepted full papers will be published by conference proceedings, and publication will submit it for indexing.
As an annual international conference, IWEG aims at being a fast and efficient platform for researchers and scholars worldwide to discuss recent developments in the area of Environment and Geoscience regarding all aspects of interaction between humans and natural resources, ecosystems, special climates or unique geographic zones, and the earth.
On behalf of the organizing committee, we cordially invite researchers, engineers, academicians as well as industrial professionals to participate in IWEG2023.
Publication and Index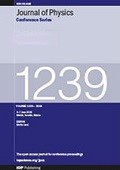 Journal of Physics: Conference Series ( IOP Publishing: JPCS)
Online ISSN: 1742-6596
Print ISSN: 1742-6588
Index: Submitted for indexing by EI Compendex, Scopus, CNKI, etc.
IWEG News
1. IWEG2023 has been launched. Welcome to join us as keynote speakers, attendees and paper contributors!


2. IWEG2022 was successfully held on July 16-17 2022, conference overview.
3. IWEG2021 was successfully held during July 17-19, 2021 in Hangzhou, China. Conference Overview: http://www.iwegconf.org/2021/Conference.aspx. IWEG2021 proceedings were published online at: https://iopscience.iop.org/issue/1755-1315/865/1. IWEG2021 proceedings were indexed by Scopus.
4. IWEG2020 proceedings were indexed by Ei Compendex, Scopus and CPCI. IWEG2020 was successfully held online during June 18-20, 2020. And IWEG2020 proceedings were published online at: https://iopscience.iop.org/issue/1755-1315/569/1.
5. IWEG2019 proceedings were indexed by Ei Compendex, Scopus. IWEG2019 was held during July 17-19, 2019 in Hangzhou, China.
6. IWEG2018 was successfully held during June 15-17, 2018 in Hangzhou, China. IWEG2018 proceedings were published online.
Call for Papers
The topic of the paper submitted to IWEG2023 is including but not limited to:
Environmental Science
Geoscience
Ecology
Water Environment
Atmospheric Environment
Environmental Climatology
Environmental Analysis and Methods
Environmental Biology
Environmental Chemistry
Environmental Microbiology
Environmental Toxicology
Environmental Catalysis
Nano Materials and Nanotechnology
Environmental Pollution
Maritime Environment
Environmental Governance and Management
Geochemistry
Geophysics
Engineering Geology
Repair Science
Natural Resource Management
Geographical Environment
Soil Science
Geographic Information System
Remote Sensing
Natural Disasters and Engineering
Geo-microbiology
Earth and Environment Related Agricultural Science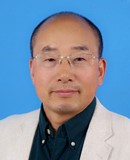 Prof. Youmin Chen
Professor
Henan University, China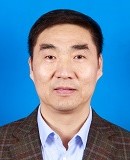 Prof. Tianpeng Gao
Professor
Dean of School of Biological & Environmental Engineering of Xi'an University, China......